How do smart thermostats work in Raleigh?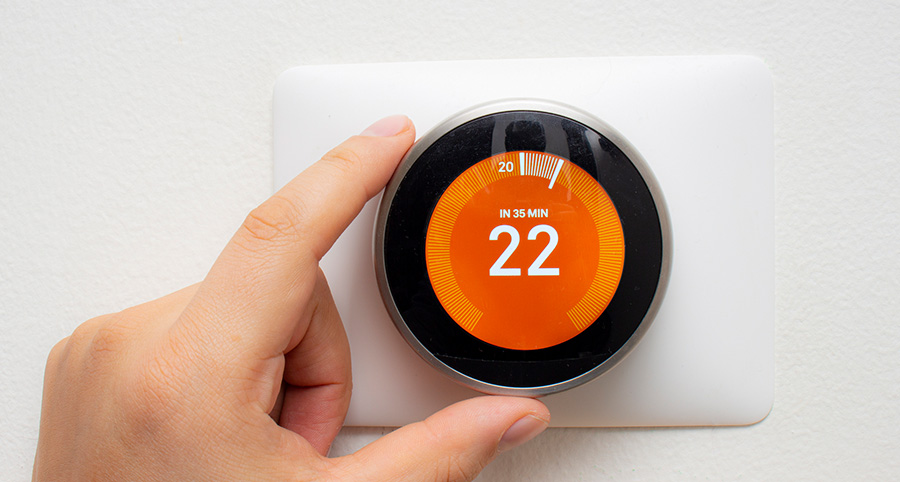 Imagine being able to control your home's comfort settings by speaking a short phrase or by utilizing an app on your mobile device. Now, take it beyond that point and visualize having something that is able to discern your preferences and automatically adapt. As you will see, smart thermostats are extraordinary technological advancements capable of adding a new level of convenience, energy savings, and even safety to your home. Take a moment to understand how they work and what they can do for your property.
How do smart thermostats compare to regular models?
Notwithstanding their unique abilities, smart thermostats function in part like traditional versions. For example, they are connected straight to your HVAC equipment. You may also manually manipulate your home's temperature by touching the unit attached to your wall. But that's about where the parallels conclude.
Raleigh smart thermostats connect to your home's wireless network
The major difference between smart thermostats and traditional types is that they connect to your home's wireless internet. Having your HVAC equipment joined to the internet gives you access and control like you've never had before. Basically, you are able to modify your heating and cooling levels from wherever you are. Did you forget to lower the temperature when leaving on a trip? That's OK. All you need to do is access the intuitive Vivint app on your cell phone and quickly change it. There are a range of other tasks you can complete with the app, including:
Change between HVAC modes
Set your system to a specific mode such as sleep, home, away, and vacation
Switch your fan on or off
Get alerts when settings are manually or automatically adjusted
Alter comfort levels by simply using your voice
Your wireless connection allows for an additional amazing advantage as you can sync your thermostat to an Amazon or Google smart speaker. If you want to keep comfy on a frigid winter night and you don't want to get up from your toasty place on the sofa, just say an order like "Hey Google, set the temperature to 73 degrees".
Vivint Smart Thermostat will update automatically
The Vivint Smart Thermostat actually takes convenience to a new level by turning to its available Smart Assistant. When integrated into your smart home, the thermostat has the ability to utilize in-home sensors and other functionality like geolocation to determine if you're in the house or not. Not to mention, this adaptive piece of equipment will even note your preferences and change settings correspondingly. For instance, if you typically like the house a bit cooler in the evenings, the thermostat will discern that and do it for you.
Built-in safety protection in case of fire
The automated capability also impacts your safety. The Vivint Smart Thermostat has an emergency shutoff of your HVAC equipment when fire is found to limit the escalation of flames and smoke. You could also set it to instantly activate the exhaust fan to aid in venting your property.
Reduce your utility bills in Raleigh
Your smart thermostat's power to adjust temperatures on its own and your ability to change them remotely isn't just convenient, it's good for your bottom line. If you change your comfort levels 5 to 10 degrees for whenever you are away, you are able to save a noticeable amount - up to 10% on energy costs.
Design your own Raleigh smart home
Since you now have a greater understanding of how smart thermostats work in Raleigh, it's time to incorporate one into your property. The Vivint home automation specialists are standing by to assist. Simply call (919) 899-2155 or complete the form on this page to start.
Communities Served Around Raleigh By Smart Security Specialists Your Local Vivint Authorized Dealer